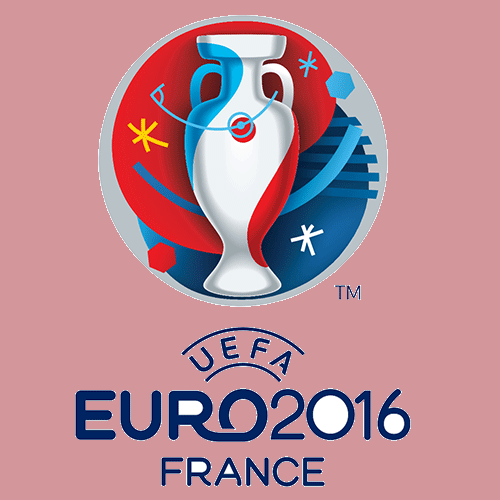 The 2016 UEFA European Championship, otherwise known as Euro 2016 will kick off in France on June the 10th (France being chosen as hosts for the third time after winning a bidding process against Italy & Turkey). Two times defending champions Spain will have their work cut out this year as the competition has welcomed another eight countries with twenty four nations now taking part, with 5 nations making their debut – Albania, Iceland, Northern Ireland, Slovakia & Wales.
The draw for the Euro 2016 finals took place at the Palais des Congrès de la Porte Maillot in Paris on the 12th December 2015 at 18:00 CET. The 24 qualified teams were drawn into six groups of four teams, with the hosts France being automatically placed in position A1. The remaining teams were seeded into four pots of five (Pot 1) or six teams (Pots 2, 3 and 4). As the title holders, Spain were seeded in Pot 1, while the other 22 teams were seeded according to the UEFA National team coefficients updated after the completion of the qualifying group stage (excluding the play-offs), which were released by UEFA on 14 October 2015.
Euro 2016 group stages will consist of six groups of four teams followed by the knockout stages. The matches will be played in ten stadia in ten cities: Bordeaux, Lens, Lille, Lyon, Marseille, Nice, Paris, Saint-Denis, Saint-Étienne, and Toulouse.
Group A
| Country | P | W | D | L | GD | Pts |
| --- | --- | --- | --- | --- | --- | --- |
| ALB | 0 | 0 | 0 | 0 | 0 | 0 |
| FRA | 0 | 0 | 0 | 0 | 0 | 0 |
| ROM | 0 | 0 | 0 | 0 | 0 | 0 |
| SWI | 0 | 0 | 0 | 0 | 0 | 0 |
Group B
| Country | P | W | D | L | GD | Pts |
| --- | --- | --- | --- | --- | --- | --- |
| ENG | 0 | 0 | 0 | 0 | 0 | 0 |
| RUS | 0 | 0 | 0 | 0 | 0 | 0 |
| SVK | 0 | 0 | 0 | 0 | 0 | 0 |
| WAL | 0 | 0 | 0 | 0 | 0 | 0 |
Group C
| Country | P | W | D | L | GD | Pts |
| --- | --- | --- | --- | --- | --- | --- |
| GER | 0 | 0 | 0 | 0 | 0 | 0 |
| NI | 0 | 0 | 0 | 0 | 0 | 0 |
| POL | 0 | 0 | 0 | 0 | 0 | 0 |
| UKR | 0 | 0 | 0 | 0 | 0 | 0 |
Group D
| Country | P | W | D | L | GD | Pts |
| --- | --- | --- | --- | --- | --- | --- |
| CRO | 0 | 0 | 0 | 0 | 0 | 0 |
| CZE | 0 | 0 | 0 | 0 | 0 | 0 |
| SPA | 0 | 0 | 0 | 0 | 0 | 0 |
| TUR | 0 | 0 | 0 | 0 | 0 | 0 |
Group E
| Country | P | W | D | L | GD | Pts |
| --- | --- | --- | --- | --- | --- | --- |
| BEL | 0 | 0 | 0 | 0 | 0 | 0 |
| ITA | 0 | 0 | 0 | 0 | 0 | 0 |
| IRE | 0 | 0 | 0 | 0 | 0 | 0 |
| SWE | 0 | 0 | 0 | 0 | 0 | 0 |
Group F
| Country | P | W | D | L | GD | Pts |
| --- | --- | --- | --- | --- | --- | --- |
| AUT | 0 | 0 | 0 | 0 | 0 | 0 |
| HUN | 0 | 0 | 0 | 0 | 0 | 0 |
| ICE | 0 | 0 | 0 | 0 | 0 | 0 |
| POR | 0 | 0 | 0 | 0 | 0 | 0 |