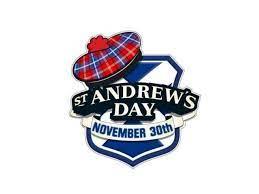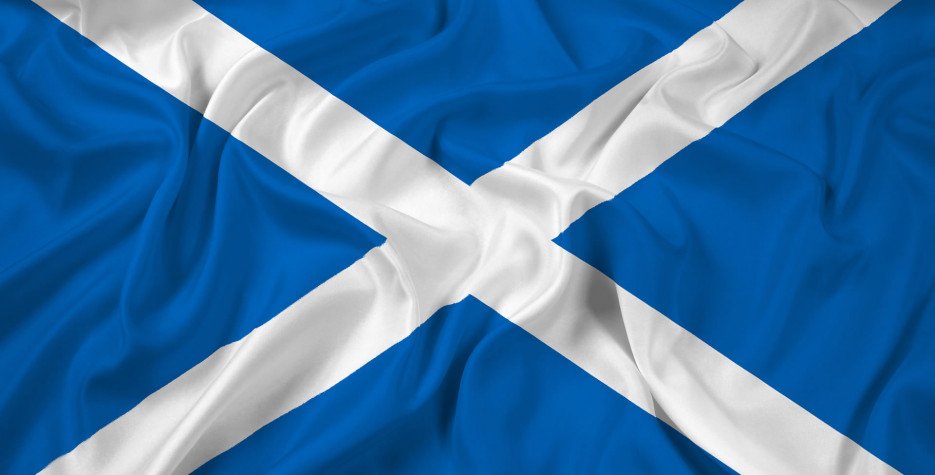 Planning on showing off your Scottish pride this St. Andrew's Day? This year's celebrations will be steeped in tradition as usual, but how much do you really know about the patron saint behind the national holiday? 
Whether you're cooking up haggis with the family or kicking up your heels at a ceilidh, here are some facts that you can share with your nearest and dearest about the 30th of November.
Who Was Patron Saint Andrew?
For a man of whom so little is known, St. Andrew is certainly a popular patron saint. 
Believed to be the brother of St. Peter, legend puts the Apostle's birthday somewhere between 5 and 10 AD. Also the patron saint of Greece, Russia, Ukraine, Poland, and Romania, scholars believe he spent most of his life in Galilee, and never visited the country he'd eventually be named the patron saint of 1,300 years down the line. 
It's said that Saint Andrew's significance to Scotland originated in a battle for Scotland, where then King Óengus vowed to name St. Andrew Scotland's patron saint if they were victorious. Despite being heavily outnumbered on the day they defended Scotland from the Germanic Angles, Óengus and his army won.
Legend has it that on the day of the battle itself, St. Andrew's saltire first appeared as a cross of white clouds overhead, which rallied the troops on to victory.
Today, the white saltire appears on the official Scottish Flag, with a sky blue backdrop commemorating St. Andrew's divine intervention.
How To Celebrate St. Andrew's Day
While Burns Night and Hogmanay are by far the most widely celebrated national holidays, St. Andrew's Day is a truly wonderful celebration of Scottish tradition, folklore, and culture. What was once an incredibly popular feast is still a brilliant opportunity to drink, dance, and make merry, with national favourites like haggis, cullen skink, and roast lamb appearing on celebration tables nationwide. 
In some areas, where Andermas is still celebrated for up to a week, the festival is a wonderfully cultural affair with recitals, music, dancing, and the uniquely Scottish bagpipes marking the 30th.
After understandably muted St. Andrew's Day celebrations through 2020, this year's national holiday will be a welcome chance for families to entertain once more and celebrate the start of Scotland's heartwarming winter festivals.
Some will be dressing up in kilts, joining in a Gaelic Ceilidh and joining in the festivities with traditional Scottish country dance and folk music. Despite there being no one special dish for St. Andrew's Day, others will be feasting with family, marking the eve and day with neap and tatties, lamb, stovies, bridies, and other quintessentially Scottish dishes. 
If you're hosting or visiting loved ones this St Andrew's Day, why not entertain them with tales of a few St. Andrew's Day traditions? For example, that unmarried women once prayed for a husband on St. Andrew's Day Eve by hurling a shoe at a door, then seeing where it pointed? (Toward the exit meant she would be married within the year!)
Why This Year's Celebrations Will Be Special
While St. Andrew's Day isn't an official day off across the nation, one thing's for sure. This year's patron saint day will be the first opportunity for many Scottish families to come together once more, making them an especially significant family celebration. 
For many, it will be a reunion, a cherished chance to cook and decorate the home with Scotland St Andrew Bunting together. For still others, St. Andrew's Day will be a cultural affair, with poetry recitals, storytelling, bagpipes, and proud displays of the legendary saltire on food-laden celebration tables. 
A distinctly Gaelic holiday, St. Andrew's Day is also marked in many cities with larger-scale events - this year, even more Scottish flags than usual are sure to line Edinburgh's Royal Mile. As winter begins, colder festivities in Caithness, the Shetland Islands, and Scotland's beautiful isles will be warmed with whisky, tall tales around the fire, and the opening of the Christmas Markets. For all, the 30th will be a welcome chance to get together once more after many long, quiet months, so this year's events will be a particularly significant opportunity to bond, share stories, and sing Auld Lang Syne!