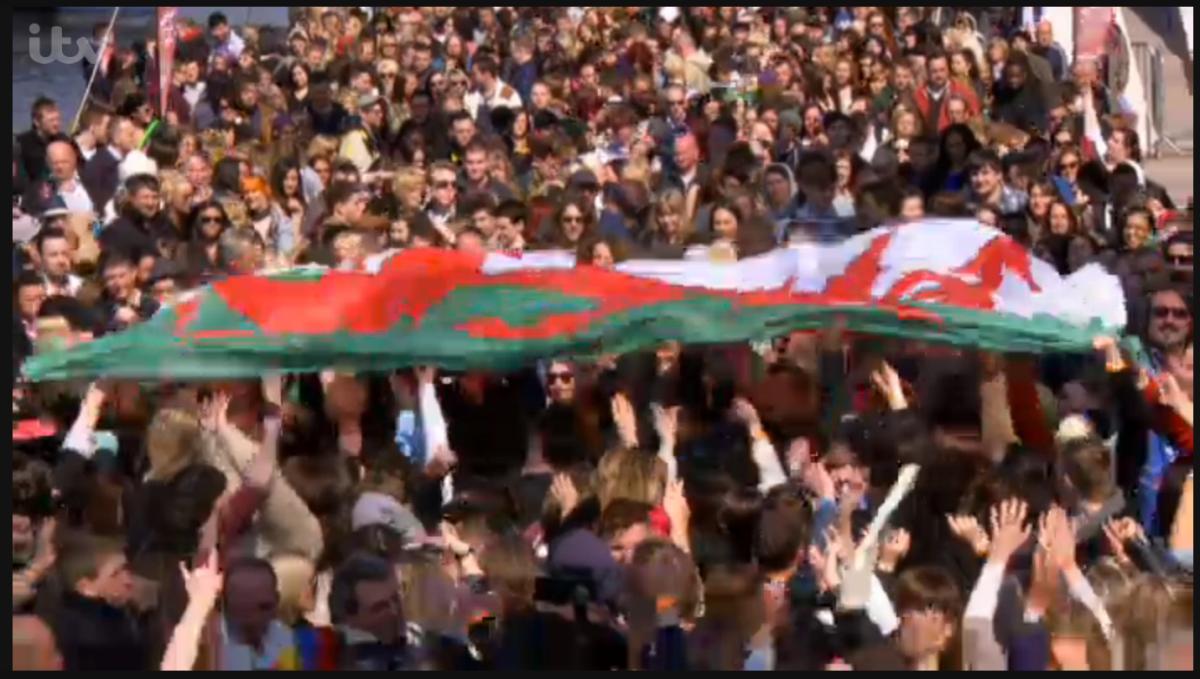 The Flag Shop is proud to be an official supplier for the X Factor 2013.
Here's a couple of photos of the giant 5 x 3 metre Welsh Dragon flag we supplied for the Cardiff auditions of The X Factor. The Flag Shop helped the auditions in Wales, Scotland & England go off with a bang by supplying hand wavers, X Factor logo flags and national flags.
We can make custom flags to any size required, why not send us your image and request a quote today
https://www.theflagshop.co.uk/custom-printed-flags.html
We also make hand wavers (as seen on the X Factor - if you have watched the show on Saturday evening you will have seen them - the crowd was full of them!)
https://www.theflagshop.co.uk/custom-hand-wavers-216-c.asp
All our custom flags are made in the UK to a professional standard with any design requested, just make sure your images are in high resolution or vector format.