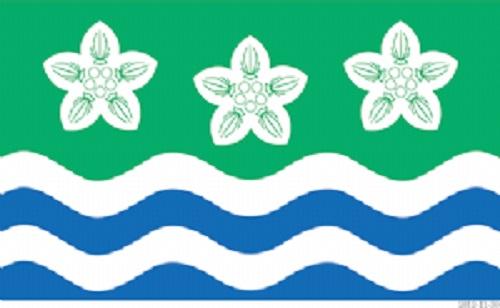 HELP CELEBRATE CUMBERLAND COUNTY DAY  BY FLYING THE FLAG!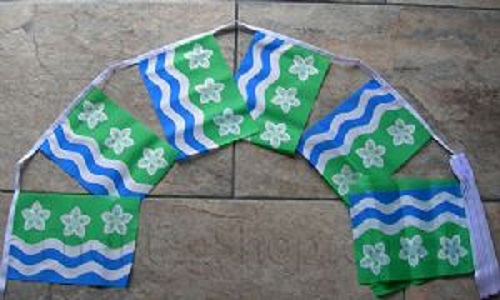 The Cumberland Flag is the flag of the historic county of Cumberland. It was registered with the Flag Institute on 13th December 2012.
The flag of Cumberland is a re-working of the banner of arms of the former Cumberland County Council. Granted in 1950 the arms symbolise the coast line, mountains, fells and famous lakes with the blue and white wavy lines, whilst the green upper half with Grass-of-Parnassus flowers recalls the marshy up-lands and fertile plains of the county.
Visit www.theflagshop.co.uk for online sales OR call 01246 297600 to place an order.